Apiwat Chitapanya
43/10 Soi Sunthornpimol, Jarumuang Road, Pathumwan, Bangkok 10330, Thailand
Tel: 0819388498
Email:
w_a_t@hotmail.com
Website:
www.apiwatchitapanya.com
Instagram: apiwat_chitapanya
Education
Collage of Fine Arts, Ladkrabang
Bachelor of Fine Arts, Faculty of Architecture, King Mongkut's Institute of Technology Ladkragang
Master Degree of Applied Art, Faculty of Decorative Arts, Silpakorn University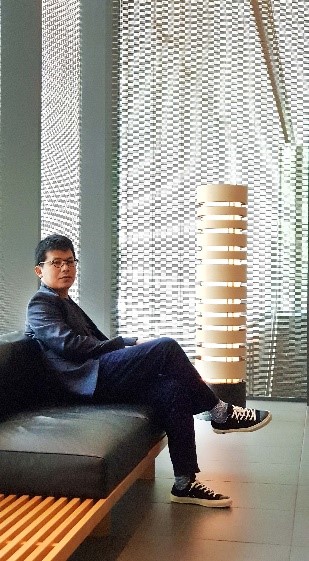 Personal Statement
The main concept of my furniture design is furniture beyond functional, by blending art and design together in order to create a unique identity with value added to the work. Not only think carefully about its function, I always merge beauty and artistic aesthetics into my furniture.
Work Experience
Nowadays, I am a mainly furniture designer for MASAYA brand and some for another brands such as Deesawat, Prempracha, Zen Forum, Element 26 and Moonler.
Jewelry designer for Nova Collection, Chiang Mai,
Design and supply decorative art for Alexander Lamont and Restrogen.
Ownership of Lollop Part.,Ltd. , design and provide decorative item.
Collaborative project with Nova collection for Chiang Mai Design Week 2019
Tokyo Art by Design Pier, October 2019, Japan
London Design Festival September 2019, Mayfair Design District, London
Slow Hand Design, Milan Design Week 2019
Bangkok Design Week 2019, Thailand
Collectible Design 2018, The Factory Gallery,  Hong Kong
Design Pier Exhibition 2018, Usagi Gallery, Brooklyn, New York
Design Star International Furniture Fair Singapore 2018
Art Stage Singapore 2018
Bangkok Design Week 2018, Thailand
Slow Hand Design, Milan Design Week 2018, Italy
Chiang Mai Design Week 2018, Thailand
Design Award Exhibition 2017, Budapest, Hungary
Design Pier Exhibition 2017, Industry+, Singapore
Meet My Project at Via Gallery2017, Paris Design Week, France
Slow Hand Design, Milan Design Week 2017, Italy
Good Design Exhibition 2016, Tokyo, Japan
Bologna Design Week 2016, Italy
Asia Talent 2016 at Thailand Innovation and Design Expo 2016
Finalist Designer of the Year 2019
Design Excellent Award 2019 (Furniture)
A Design Award 2017-2018
TOP Design Selection Award 2017
A Design Award 2016-2017
Japan's Good Design Award 2016
Prime Minister's Export Award 2016 (Best Design)
Design Excellence Award 2016 (Furniture)
Asia Talent Outstanding 2016 by Living Etc.